Could we be in for a surprise at the Lusail Stadium on Wednesday?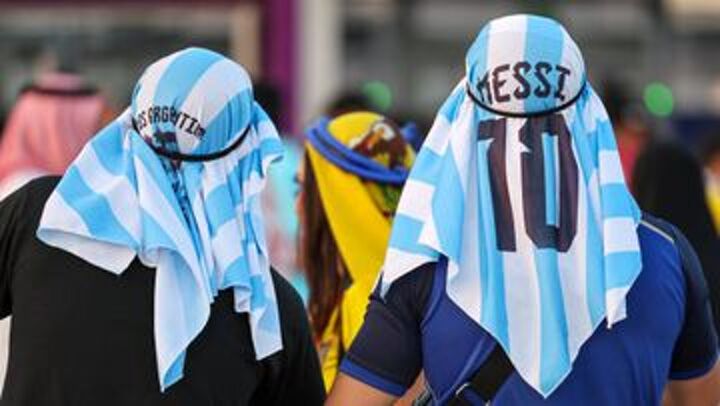 Argentina take on Saudi Arabia in what could be, Qatar - Netherlands notwithstanding, the most one-sided group game of the 2022 World Cup. The 80,000 capacity Lusail Stadium hosts the clash which will look lovely filled to the brim with excited football fans this Wednesday.
Team news
Argentinians across the world have been sleeping with one eye open as they await news of whether Lionel Messi is fit to play or not. The PSG forward has been training on his own over the past few days with a niggling calf injury but things are looking up and he is expected to start. Lisandro Martínez is probably going to miss out with ex-Valencia centre-back Nicolás Otamendi set to replace him in the back line. Apart from that, Argentina are all-firing.
Saudi Arabia have reached the World Cup on 5 previous occasions, making it out of the group just once, in 1994. They have won just one World Cup game since then, a 2-1 victory over Egypt, in 2018. In qualifying, they topped their group, finishing above Japan and Australia. Riyadh Sharahili has a muscular problem and is a doubt, as is Tambakti, who did not train this week. What is also interesting to note, in case you haven't noticed, is that Saudi Arabia's shirt looks very similar to Newcastle's away kit. Probably a coincidence.
Match odds
Argentina are at 1/7 (-700) and that surprises nobody. Saudi Arabia are currently sitting at around 17/1 (1700) with the draw at 7/1 (700). Forgone conclusion? Nothing ever is in football, but I know where'd I'd be looking.
Match prediction
This is a difficult one to call: will Argentina come out in a frenzy of rage and fury, smashing Saudi Arabia to pieces in the first twenty minutes, or will they decide to slowly dissect them, methodically taking the structure apart and leaving them in a neat pile of green and white on the touchline?
I'm going for the first option, which is more fun: Argentina 5-0 Saudi Arabia.