Who is the favourite in the game between Mexico and Poland?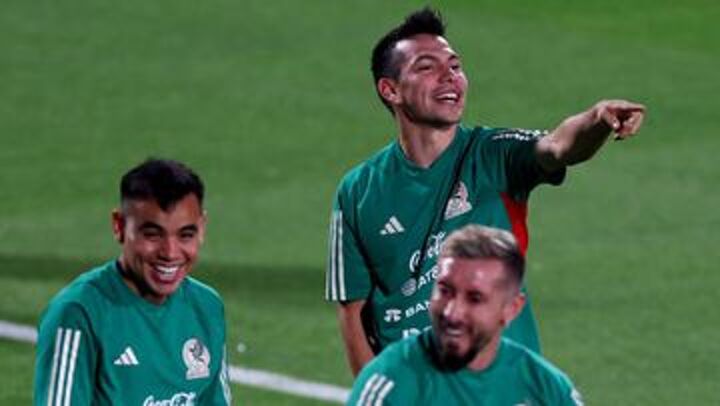 Mexico open their World Cup Group C campaign against Poland at the what is perhaps Qatar's quirkiest venue, Stadium 974, on Tuesday 22 November. El Tri will be looking to get out of the group for the eighth consecutive time and Robert Lewandowski will hope his club-level form carries on to fire Poland through to the next round.
Match preview
Poland have no problem scoring goals of late, with Lewandowski netting 9 and getting 4 assists in qualifying. Curiously, he has never scored at a World Cup, but to be fair, he's only had 270 minutes in total at the tournament, as Russia was his only previous appearance, so don't let the headlines sway your thinking.
Mexico, well, they haven't got Robert Lewandowski in their team, nor have they got anything remotely similar. Instead, they've got Raúl Jiménez, a late selection for Gerardo Martino and someone who has done a lot of things this season: none of them include playing football or scoring goals. Edson Álvarez and Hirving Lozano could bring some spark to the team on the ball, but we'll have to see if they can overcome their recent stodginess.
I know we're all just getting into the swing of having all the football all the time (great, isn't it), but this game could already be crucial in how things shape up for Group C: Argentina are expected to take top spot so the fight for second place could come down to who wins this battle. Three points here and a win against Saudi Arabia would be enough to reach the Round of 16.
Match odds
Mexico sit at around 7/4 (175) for the win and Poland are 15/8 (188), which indicates lots of interesting things... mainly that nobody is too sure either way how this one is going to go. The draw is currently at 2/1 (200), which doesn't seem like a bad shout, given Mexico's decent defence and stagnant attack. If they can keep the Barça man quiet, this might be the way to go.
Match prediction
Having said that, I don't think they will keep him quiet, and I'm going to go for a 0-1 to Poland. Sorry, Mexico, I just think his form is too much for any defence to handle right now. It's not you, it's him.